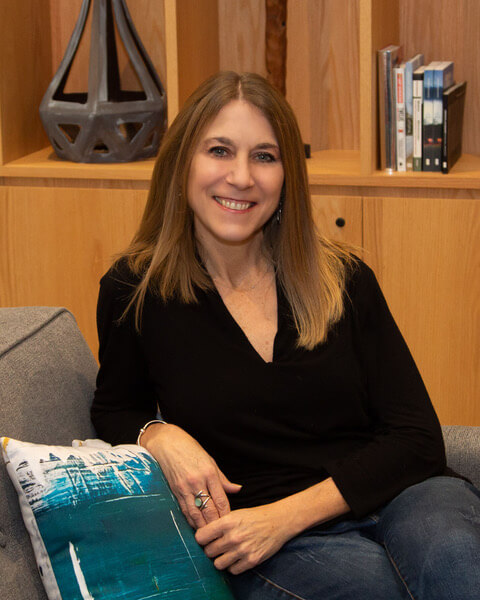 Was there life before becoming a (CPO) Certified Professional Organizer?  Honestly no! I wish I had discovered this profession 20 years ago!  I am a registered Pharmacist and worked almost 30 years in most areas of pharmacy – retail, managed care, long-term care, as well as being a Regional Manager overseeing 12 pharmacies.  Organizing has always been my passion, something I've done in my pharmacies to make them highly successful.  I also did this on the side, helping friends downsize, declutter and organize their stuff – what fun!  If they had a craft room that needed help – let me at it!  Just renovated a kitchen?  Ooh la la! Need a Pantry makeover – I was your gal!  Thankfully, after discovering it was a real thing, I've now made it my sole occupation and started POSH Organizing.  It was an easy transition from Pharmacist to Professional Organizer. There are so many similarities between both professions – both are extremely detail-oriented and needing to have systems in place making everything as efficient, organized & easy as possible.
The key to both professions is ALL about helping PEOPLE, but as an organizer, I can honestly say, we help people so much more. When people open their homes to us, that is a special gift and it's something we take to heart and don't take lightly.  We are there to respect your wishes and help you take your spaces from an idea to a reality!  
On a personal note, I'm a mother of 3 wonderful teenage children, the wife of a great guy, living in West Hartford with our cat, Spiderman and Ginger our dog.  My twin boys play hockey, so when I'm not organizing, I'm most likely at a hockey game somewhere on the East coast!
My other passions are traveling, photography, Thai cooking and Scrapbooking. 
We would love to help you create the space and life you deserve!  Call and make an appointment today!
My basement was quickly becoming an episode of Hoarders. Between all the kids stuff and approximately 40 boxes of stuff we never unpacked since moving to West Hartford 4 years ago.  My basement haunted me daily until I met Leslie from POSH Organizing.  Upon meeting Leslie I instantly knew she was the lifeline we needed.  I hired Leslie for what I thought was a one week job but she completed my basement in 3 days.  When I say "completed", she unpacked every box, sorted every item and organized the goods we chose to keep in bins on shelving she assembled.  Leslie then removed all unwanted items and expertly knew where to donate them.  She made trips to Goodwill, Journey House Woman's Shelter, a local Girl Scout Troop, and a neighborhood student collecting shoes for Charity.  Leslie brought me receipts for every donation.  Then we still had 2 days together so we tackled several closets and a huge bathroom.  It was Magical Spring Cleaning with an expert Organizer Extradinaire!  No prep or stress involved, just open up the doors and let Leslie in.   She is friendly, non-judgmental, fast and makes your home look like those fancy magazines.  I could not be happier and feel it's my duty to share with the neighborhood.  Whether you're spring cleaning, moving or a secret hoarder, give Leslie a call.
When I realized how much time I've wasted trying to find things I'm looking for, I decided to do something about it. A friend gave me the name of professional organizer, LESLIE RAYCRAFT, the owner of POSH Organizing. Just speaking with her on the phone, I felt hopeful; I didn't have to keep living a disorganized life! At our first appointment, Leslie came in and we got right to work. So much progress was made in that one visit. My goal is for everything I own, to have a place. I now have items organized in their own containers (which I can conveniently purchase from Leslie). We are working in each room of my house. Books are difficult for me to give away, but she worked her magic, & I was able to donate a lot of them! Leslie also takes everything I get rid of, and gives things away, which is extremely helpful. If my review resonates with anyone, do give Leslie a call. I promise you won't regret it
In the end, we made money!
Leslie is fantastic! She helped us downsize significantly and get our house ready to sell. She also helped sell some of the higher-end items that I would never have known where to sell on my own. So in the end, we made money! I will definitely be recommending and hiring her in the future! 
She accomplishes in hours what would take me days to tackle…
Leslie performs organization magic from the basement to the kitchen, and of course, the closets! She accomplishes in hours what would take me days to tackle. Leslie knows just what to keep and what to let go of. She makes having a beautiful home that is easy to live in a reality.
I didn't realize how much stress clutter can cause and now I feel so much lighter!
I was so nervous about someone seeing the accumulation in my closets, years of clothes and accessories which had so much sentimental value. To be honest, I wasn't planning to part with anything and told her so.  As we stood in my closet, Leslie began taking out one piece at a time asking me the last time I wore it. Slowly I began to relax. Piece by piece, the donation pile grew and I realized how much I had been hanging onto for no reason. The time for those items had passed and now it was time to pass them on.
As we approached the accessories of my closet, my mindset had already changed so it was not as difficult to part with the shoes and handbags. 
She even has the resources to help sell my handbags, as well as any jewelry and designer clothes someone may have.   In the end Leslie organized my closets to make sense, and now with all the items I no longer use out of my house, gave me so much extra closet space.  I didn't realize how much stress clutter can cause and now I feel so much lighter!
Leslie bagged and removed every piece of clothing and accessory from my home tackling two closets in three hours from beginning to end was truly an amazing experience. 
I appreciated her total lack of judgment from my out-of-control closets. Leslie had patience & a positive attitude through the entire process.
My only regret is that I wished I worked with Leslie sooner.   Don't have the same regret as me, call Leslie today!
I am grateful for Leslie and POSH. Leslie is serious, kind, gentle, and effective all in one. She's the voice you do and don't want to hear – in my case when I hear that voice, I know I need to take action! The great thing with Leslie, is you don't have to go it alone. Leslie's organizational skills are truly proven. She thinks outside the box (and literally inside the box). Highly, highly recommend her services. You will feel a weight has been lifted.
She made our house feel livable again…
Leslie is amazing! We had a house full of so much stuff, and were dealing with unpacking from our recent-ish move, working from home, renovating our kitchen/family room, and recovering from a flooded basement. Leslie went room by room (including the basement and garage!) and helped us sort everything and get rid of what we don't need or never use. We had no idea we had 6 pie plates but Leslie found them and advised us on how many we actually need (not 6! 😂). She made our house feel livable again and her services were invaluable!
Swipe Left or Right to View More Testimonials!
After you have contacted us, we will set up a time for a phone interview or an in-home consultation.  This is where we will discuss what you are looking to get accomplished with our help.
We will set up an appointment that lasts from 4 to 8 hours, depending on the job and your energy level.  There will be 1 or more organizers, again depending on what you are looking to get accomplished.  We always suggest that we start working with the room that gives you the most angst so that when we are done, you get an amazing feeling of joy!  Wouldn't it be nice to walk in and feel the relief wash over you? In addition – it is a great motivational boost to continue onto the next area! 
Clients often work with us side by side, but if you are physically unable to do that or are busy working, not to worry, we can still get the job done with your input.  
We start by going through and sorting all of your items, moving along everything that you no longer need, want or use.  Please note – this is your decision, we do NOT let go of anything that you want to keep. Anything you choose to donate we will be happy to do that for you, with the exception of furniture.  It's one less "to do" that you have to do!
After this phase is done, we will then figure out how best to organize the space and set up systems that are going to work with your style.  We will bring a lot of organizing products (and a labeler!) to make the job easier but are happy to repurpose things you have in your home or use whatever products you may have purchased.  (We do suggest waiting before buying products until we have a better idea of what and how much we need to organize and store.)
Follow Us on Social Media!
We work throughout Connecticut